Landscape Maintenance & Estate Management
Ongoing Landscape and Hardscape Maintenance for Preserving the Beauty of Your West Bloomfield Property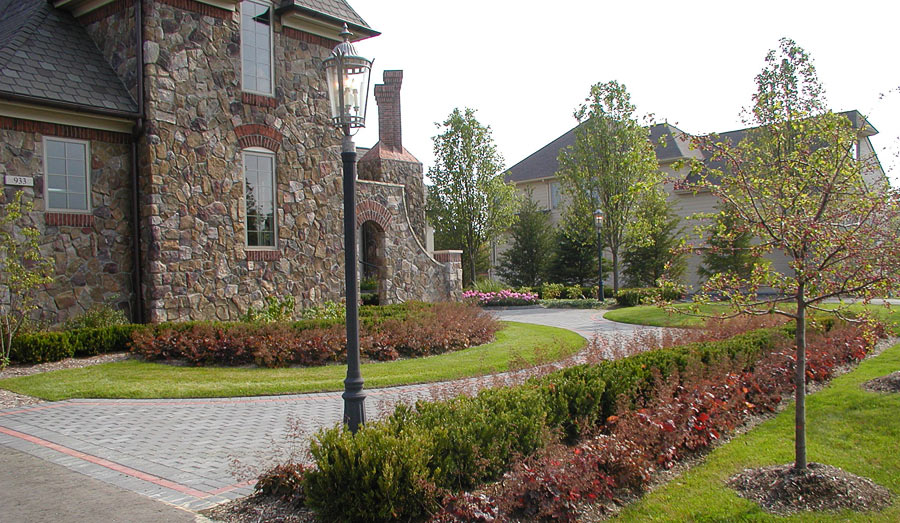 Landscape and hardscape maintenance is a vital part of preserving the desired appearance and maintaining the value of your investment. That's why after a landscape renovation or new landscape or hardscape has been installed, it's imperative these features are properly maintained. All landscapes require care and attention to ensure they'll continue to be a beautiful and timeless addition to your property for years to come.

Unfortunately, maintaining your landscaping isn't always as simple. Plants have different watering and pruning requirements and trees and shrubs get old and overgrown, causing debris and problems for other plants. Also, different hardscape materials require different tools and cleaning methods, pavers and patios often get cracked or break, and weeds will grow through the joints if left untreated. Not to mention the issues of disease, pest control, and prevention. If you have a large property, keeping your landscaping looking well-maintained can be especially daunting.
We are knowledgeable in all areas of landscape maintenance and management, including cleaning, restoring, and repairing hardscape elements.
Landscape Garden offers complete landscape management, leaving you free to focus on your life and enjoy your outdoor environment. We have over 30 years of experience and have worked with many home, estate, multi-family, and commercial property owners to manage and execute their landscape maintenance needs. We are knowledgeable in all areas of landscaping maintenance, including:
Trimming & pruning
Mulching
Clean-ups
Plant & bed care
Seasonal plantings
Disease & pest control
Hardscape clean and seal
Hardscape repairs and restoration
No need to worry about your property when we're in charge!
We'll clean, repair, and maintain every elements of your property - because your outdoor environment should be a place of entertainment and not one of stress and constant work. By eliminating all of your outdoor hassles, you are free to enjoy your lush, clean, and beautiful landscape all year round. Landscape Gardens is always committed to developing and maintaining your property's landscaping and maintenance needs to ensure your property always looks its best!
Landscape Renovation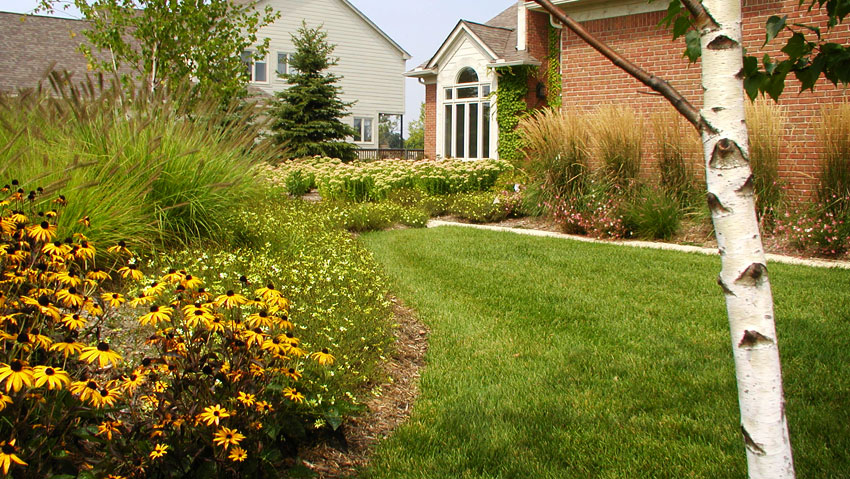 Just like homes, landscapes need to be renovated over time. As trees and shrubs mature, they can become old and overgrown. What was functional and practical decades ago may no longer fit your lifestyle. Landscape Gardens understands this and offers solutions to fit your current needs. Our team of experienced professionals can solve any of your landscaping challenges and changes. We are experts in reconstruction and can help you better utilize your outdoor environment by combining beauty with function and design.
Schedule a Renovation Consultation to Discuss Your Landscape Management Needs Today!
Before you begin your landscape maintenance, or start planning your landscaping renovation, give us a call at (248) 364-3900 to schedule a consultation and learn more about how we can help you maintain a beautiful and healthy landscape.